The Hatewatch blog is managed by the staff of the Intelligence Project of the Southern Poverty Law Center, an Alabama-based civil rights organization.
On April 19, 1995 – 20 years ago Sunday – a truck bomb brought down the Alfred P. Murrah Federal Building in Oklahoma City, killing 168 people, including 19 children in a day care center.
The bombing by antigovernment zealot Timothy McVeigh and several co-conspirators shocked the nation, awakening it to the threat of terrorism from far-right extremists. It remains the deadliest act of domestic terrorism in U.S. history.
Today, the threat from extremists like McVeigh remains very real.
The SPLC has documented a powerful resurgence of the extremist movement that motivated McVeigh. In fact, the movement has spawned numerous acts of terror and violence in recent years.
The SPLC today offers both a look at the movement's history and an assessment of the current threat:
Also, here's SPLC Senior Fellow Mark Potok discussing his personal experience as a reporter on the scene in Oklahoma City, as well as the current state of the militia movement: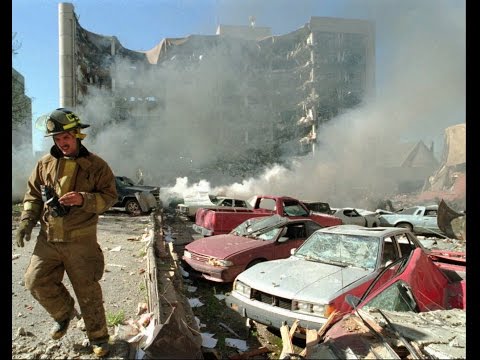 That attack-dog author Ann Coulter is not too bright — and that she is perfectly happy to slime any and all people she doesn't like — is well known.
What's not such common knowledge is that she is a racist.
Of course, there were early hints. The starkest came in 2009, when her latest rabid tome, Guilty: Liberal "Victims" and Their Assault on America, made an extended defense of a group called the Council of Conservative Citizens (CCC). The CCC, Coulter opined, was merely "a conservative group" that was being attacked by The New York Times and others because it included "members who had belonged to a segregationist group thirty years earlier." She asserted that there was "no evidence" on the CCC's website of any support for segregation or the like. ( continue to full post… )