Interim Chief Legal Officer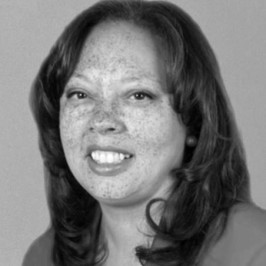 Melvina Ford is the Southern Poverty Law Center's interim chief legal officer. She is responsible for the leadership of the SPLC's legal team and its strategic direction.
Ford has led efforts to advance civil rights, economic security and social justice for more than 15 years. Previously, she served as the executive director of the Equal Rights Center, a national nonprofit organization that uses civil rights testing to identify discrimination and unconscious bias in housing, employment and access to public accommodations. At the Equal Rights Center, she used testing data to educate the public about discrimination, managed complex operations and oversaw large-scale federal court litigation.
Ford also served as an Obama administration appointee at the U.S. Department of Labor, providing counsel on enforcement and regulatory issues for the Wage and Hour Division.
She acted for the deputy assistant secretary for policy and, in that role, advised and briefed the acting secretary of the Department of Labor. Before joining the administration, she served as the executive director of the D.C. Employment Justice Center, where her work focused on improving economic security and promoting equal opportunity for low-wage workers.
Ford, a seasoned litigator, practiced as a senior associate at Tydings & Rosenberg LLP.
She received her bachelor's degree from the University of California, Berkeley, and her law degree from the Georgetown University Law Center. She is a member of the bar in Maryland, Virginia and the District of Columbia.