Civil rights icon John Lewis, whose life's work to combat racial injustice began in the segregated South as a member of the Student Nonviolent Coordinating Committee and original group of 13 Freedom Riders before leading him to the halls of Congress as a longtime Georgia representative, will be laid to rest on July 30th, 2020.
A friend of the Southern Poverty Law Center (SPLC), Lewis was an organizer of the 1965 voting rights march from Selma to Montgomery and was among the marchers attacked by Alabama state troopers. Decades later, his commemoration of the march would often include leading a congressional delegation to the SPLC's Civil Rights Memorial in Montgomery, which honors 40 martyrs of the civil rights movement.
The congressman, an Alabama native, who will be memorialized in a nearly weeklong "Celebration of Life" that includes a final journey from Selma to Montgomery and a stop in Washington, D.C., died on July 17, 2020 at the age of 80. He will be laid to rest in Atlanta.
Click here to leave a tribute and for a list of public events.
Lead photo by Getty Images/AFP/Joshua Lott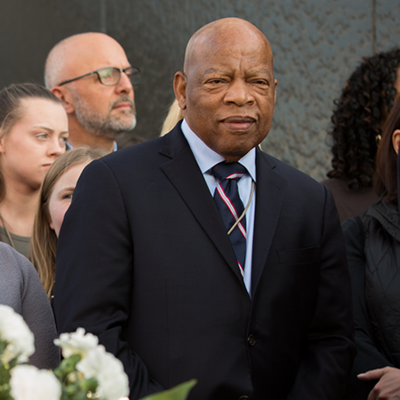 Statement from SPLC President and Chief Executive Officer Margaret Huang
https://www.splcenter.org/presscenter/splc-statement-passing-congressman-john-lewis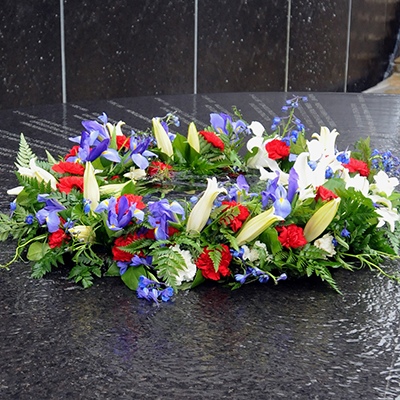 SPLC on Rep. Lewis' Final Journey Through Alabama
https://www.splcenter.org/presscenter/splc-rep-lewis-final-journey-through-alabama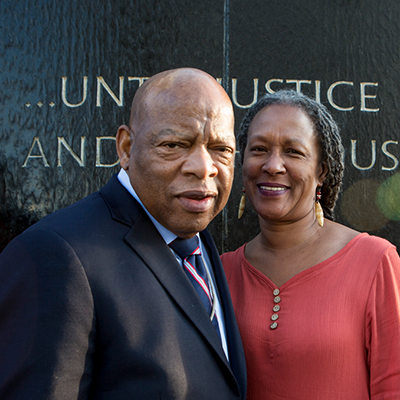 Reflections from SPLC Chief of Staff Lecia Brooks
https://www.splcenter.org/news/2020/07/18/preaching-chickens-preaching-angels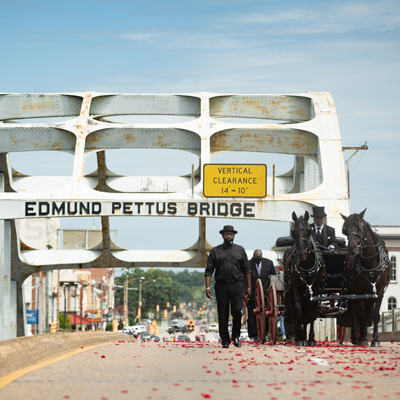 Remembering Congressman John Lewis in Photos
https://www.splcenter.org/news/2020/07/26/remembering-congressman-john-lewis-photos
Saying goodbye to Congressman John Lewis
https://www.splcenter.org/news/2020/07/26/saying-goodbye-congressman-john-lewis