42 Law Enforcement Officers Murdered by Domestic Extremists Since 2005
In 2005, the Southern Poverty Law Center published "End of Watch: 15 Law Enforcement Officers Murdered by Domestic Extremists Since the Oklahoma City Bombing," an article that detailed the tragic deaths of 15 law enforcement officers killed in the line of duty during violent confrontations with domestic extremists in the 10 years since the 1995 Oklahoma City bombing. Since the publication of that article, an additional 40 law enforcement officers have been murdered by domestic extremists, a significant increase. The deadliest year was 2016, in which eight officers were murdered, followed by 2009, with seven deaths. Individuals who were either members of white supremacist groups or who subscribed to white nationalism were responsible for nine deaths, as were individuals who held antigovernment beliefs. These were followed by black nationalists (8), neo-Nazi prison gangs (7), sovereign citizens (6), Moorish Nation (2) and anti-abortion extremists (1).
These officers left behind parents, wives, children, siblings and friends who will never forget them and who will always honor their service to our communities.

Dec. 1, 2005
Henry "Hank" Nava Jr., 39
Fort Worth, Texas, Police Department
Henry "Hank" Nava Jr. was a father of two young children at the time of his murder. On Nov. 29, 2005, Nava was tasked with accompanying two officers in serving a warrant to Stephen Heard for parole violations. Just hours prior to this, Heard had been pursued on a high-speed chase after fleeing a gas station in Sansom Park where he had ripped a nozzle off a pump with his truck. Sally Renae Smith and Betty Diane Newell were in the truck at the time and were left behind once Heard fled the truck on foot. Smith identified Heard as a member of the Aryan Brotherhood of Texas to officers and revealed he was involved in identity theft. Officer Nava, as a member of the Fort Worth Police Department's Critical Response Team, was called in to assist them, and was told by Smith that Heard was likely at her trailer.
Nava and officers Stephen Myers and Ernesto Tamayo entered with consent, and Nava headed with another officer to the back of the residence to search for Heard. As Nava entered the bedroom, gunfire ensued. All three officers opened fire and Nava was shot above his left eye by Heard with a 9 mm handgun. Heard managed to escape through a window, once again evading police, but was taken into custody not long after. Heard was convicted in 2007 of capital murder and sentenced to life without parole.
Officer Nava was taken to the Harris Methodist Fort Worth Hospital, where he passed away two days later from his wound.
Nava is survived by a daughter and son. In 2011, his son, who was 4 at the time of his father's death, changed his name to Henry Nava III to honor his father. Of the 769 testimonials written on his memorial page, one dated April 13, 2018, from his widow, Teresa, is bittersweet. She writes to her late husband sharing the milestone of their daughter graduating college in May, stating: "TCU was both your dream and her dream and she did it! I have no doubt that you are super proud of her cause I know I am." Her reflection reads as a victory but is also filled with grief and speaks of a pain that still lingers. She ends her thoughts with, "Keep watching over us from above and know that you are thought of often."
---

Feb. 4, 2006
James Walter Sell, 63
Gassville, Arkansas, Police Department
On Feb. 4, 2006, Officer Jim Sell, a 30-year law enforcement veteran, was shot and killed while conducting a traffic stop in Gassville, Arkansas. Officer Sell stopped a vehicle driven by Jacob D. Robida, who several days earlier attacked three customers with a hatchet and a 9 mm Ruger handgun at Puzzles Lounge, a gay bar in New Bedford, Massachusetts, before escaping. As Robida headed south he stopped in Charleston, West Virginia, picking up Jennifer Rena Bailey, a 33-year-old mother of three who was Robida's ex-girlfriend. Robida eluded a nationwide manhunt before being pulled over by Officer Sell.
As Officer Sell approached Robida's 1999 Pontiac Grand Am, he opened fire, striking Officer Sell once in the arm and twice in the head. Sell would die 30 minutes after arriving at Baxter Regional Medical Center. Robida then drove off, and a high-speed pursuit by police ensued. Officers successfully deployed spike strips to stop the vehicle and Robida crashed his car. Robida then shot Bailey in the head, killing her instantly, and began firing at police. Officers from the Arkansas State Police and the Baxter County Sheriff's Office returned fire, and afterwards Robida was transported from the scene with a gunshot wound to the head. (Investigators later determined he had committed suicide.)
A subsequent search of Robida's bedroom revealed a cache of weapons, a homemade swastika poster and other Nazi paraphernalia, and white supremacist films. A bartender said in an interview that when Robida entered Puzzles Lounge, he specifically asked if it was a gay bar.
Officer Sell was a beloved member of his community. A widower (his wife died of cancer in 2004), he left behind a daughter. Ten years after his murder, at a ceremony held at Gassville City Park to honor Sell's memory and sacrifice, Gassville Police Chief Tim Mayfield said about Officer Sell: "Jim was a good guy. … He tried to help everybody he could. ... In a roundabout way, if he hadn't stopped that criminal that day, there's no telling how many people he would have killed between here and where he was going. He saved lives that day as well."
---

May 19, 2007
Lee Stewart Newbill, 48
Moscow, Idaho, Police Department
According to family and friends, Officer Lee Stewart Newbill loved music, especially Celtic music. He also loved being a police officer, helping his fellow officers and serving the public. On May 19, 2007, when Officer Newbill was shot after he and other officers responded to a shooting at a courthouse in Moscow, Idaho, it came as no surprise that his last words were to tell his partner to take cover as they came under fire.
Earlier that evening, Jason K. Hamilton, 36, fatally shot his wife, Crystal Hamilton, in the head. Hamilton had a criminal record and had reportedly tried suicide earlier in the year by overdosing on prescription drugs. Carrying two semi-automatic rifles, he then set off for the Latah County Courthouse, where his wife had worked as a housekeeper. Around 11:30 p.m., Hamilton opened fire at the courthouse, attempting to draw law enforcement to the scene. One of those first responders was Officer Newbill, who was shot and killed as he rushed to give assistance at the courthouse.
Officer Bill Shields was hit in the leg by bullet fragments as he attempted to help Officer Newbill. A sheriff's deputy, Sgt. Brannon Jordan, was also shot by Hamilton. Both Shields and Jordan survived their wounds. Peter Husmann, a student at the University of Idaho, heard the shootings and rode his bicycle to the scene, whereupon Hamilton shot him several times. Husmann also survived his injuries.
Hamilton then entered the First Presbyterian Church, directly across the street, where he had worked as a custodian. He fatally shot the church's sexton, Paul Bauer, and then killed himself. Investigators later found evidence that Hamilton was a card-carrying member of the white supremacist group Aryan Nations, having joined the organization in 2000.
Thousands of people attended a memorial service for Officer Newbill, held at the University of Idaho's Kibbie Dome. Officer Newbill, a U.S. Army veteran, had served with the Moscow Police Department for six years and is survived by his wife, Rebecca, two daughters and a son.
---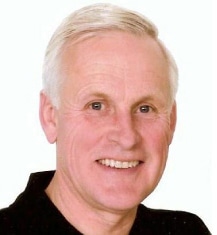 June 25, 2007
Stephen Anderson, 60
Salt Lake City, Utah, Department of Corrections
Curtis Allgier, 27, was a dangerous man, and not just because of the white supremacist iconography that covered nearly every inch of his body and face. Allgier had violated his prior parole and had a criminal history of felony burglary, forgery and a weapons charge of carrying a concealed weapon. On June 25, 2007, Allgier was taken to the University of Utah for a routine MRI scan of his lower back by Utah Department of Corrections (DOC) officer Stephen Anderson, 60. Once his scan was completed, Anderson took the inmate back to the exam room, where a brief struggle occurred. Allgier took Anderson's gun, shooting him once in the chest and again in the head. Allgier escaped the facility and carjacked a Ford Explorer, leading police on a high-speed chase that reached speeds of 100 mph. Eventually his tires were spiked, causing him to pull off the road where he exited his vehicle, ran into an Arby's and attempted to take hostages as police closed in. Allgier was disarmed by a customer and recaptured by police soon after.
Anderson's death marked a change in the way Utah's DOC inmate transfers would be carried out. Two officers must now accompany every one inmate to appointments — three in the case of high-risk inmates. Also, it was later discovered that Allgier was unrestrained during the incident.
Anderson, a 22-year veteran of the Utah DOC, is survived by his wife, five children and, at the time of the incident, 16 grandchildren. Anderson was a reservist with the United States Marine Corps for six years and before that served as a missionary for the Church of Jesus Christ of Latter-day Saints.
At Allgier's sentencing hearing for Anderson's murder, he gave a 30-minute speech. He mostly complained about his own struggles, but at one point he turned to Anderson's family and said, "I apologize from the bottom of my heart." At this point he began to cry and said: "I didn't want to hurt anybody. It was an accident. … That guy didn't deserve that. He didn't deserve it." Anderson's son spoke at the hearing as well, but not to the defendant; instead he focused on his father. "He was the greatest man I've ever known." Shawn Anderson continued: "He was always very kind and looking for ways to help others. He was a wonderful husband, wonderful father. … He loved my mom so much and he loved his family." Allgier pleaded guilty to all charges and received a life sentence without parole.
---
Detectives John Russell Smith and Charles D. "Chuck" Wilson of the Bastrop, Louisiana, Police Department were shot and killed while conducting a follow-up investigation on an open theft case. On Aug. 10, 2007, both detectives went to a Best Budget Inn searching for Donald "Alex" Brendle, who was wanted in connection with a stolen-property case. Instead of finding Brendle in the room that was under his name, they were met by Tanya "Little Feather" Smith, the girlfriend of Dennis Clem. Smith let the officers into the room, and then Clem shot both officers dead. Smith then quickly left the hotel. Clem and Brendle, both members of the white supremacist prison gang Aryan Circle, were in Bastrop to avoid authorities investigating their involvement in the shooting deaths of two teenagers several weeks earlier in Texas. Police quickly responded after Clem shot both officers, surrounding the hotel. Clem burst out of his hotel room, firing at the officers, who then shot him dead. Smith was arrested in Houston two days later by federal agents. Smith was found guilty of second-degree murder and sentenced to life in prison.
Detective Wilson was a graduate of the University of Louisiana, Monroe, where he received a degree in criminal justice. At the time of his death, he had been with the Bastrop Police Department for 11 years. He is survived by his wife, Amie Dumas Wilson, and his two daughters.
Ten years later, at a memorial ceremony honoring Smith and Wilson, Henry Cotton, the mayor of Bastrop, summed up the senseless murders best: "We suffered not just a loss of policemen but a loss of two super individuals."
---

August 15, 2007
Ronald Hamlin Harrison, 55
Hillsborough County, Florida, Sheriff's Office
It was a routine evening for Sgt. Ronald Hamlin Harrison, 55, as he radioed at 12:38 a.m. to dispatch that he had wrapped up a DUI checkpoint. As Sgt. Harrison drove off, he came across a Ford Explorer driven by Michael Allen Phillips, 24. According to a witness, Sgt. Harrison's cruiser was at the light alongside Phillips' vehicle, both in the left turning lanes. The witness heard raised voices and then gunshots. She then saw the police lights turn on in Harrison's cruiser, which was in motion at this point. The cruiser then clipped another vehicle and finally came to rest after hitting a tree. Phillips fled after shooting Harrison, the father of four and a 29-year law enforcement veteran. Sgt. Harrison was shot three times by Phillips with a .45-caliber handgun and was later pronounced dead at Brandon Regional Hospital.
From the time he was 12, Michael Allen Phillips, 24, was more than gifted when it came to trouble. The list of 23 charges and two prison terms should have kept Phillips behind bars, but he was released in June 2007. Phillips met his end mere hours later, in his own home, killed by SWAT sharpshooters as he shot at the gathering police presence outside. During negotiations, while he was barricaded in his house, Phillips had uttered the numbers "8814," the reverse of "1488," a common phrase among neo-Nazis. The "8" represents "H" as the eighth letter in the alphabet, with "88" standing for "Heil Hitler." The "14" represents the "14 Words" of "We must secure the existence of our people and a future for white children." This phrase was popularized by David Lane, a member of the white supremacist group The Order.
Family, friends and retired and active members of the Hillsborough County Sheriff's Office frequently post their thoughts on Harrison's memorial page, thanking him for his service and sacrifice. These sentiments paint a portrait of an uncommonly kind man who was dedicated to his community and is dearly missed. In December 2007, the city voted to rename the intersection where Sgt. Harrison was slain as Ron Harrison Memorial Intersection.
---
On Dec. 12, 2008, Capt. Tom Tennant of the Woodburn, Oregon, Police Department and Senior Trooper William Hakim of the Oregon State Police were killed by a bomb blast inside a bank. Both men were part of a team responding to what they thought was a hoax device. After finding a metal box outside the bank, they brought the device inside the branch, where it exploded, killing the two officers instantly and seriously wounding a third. Subsequent investigation revealed the perpetrators were Bruce Turnidge and his son, Joshua Turnidge. When law enforcement officers first interviewed Bruce Turnidge, he openly expressed his antigovernment views. Investigators also found the son shared the same extreme antigovernment sentiment. (One witness testified both men celebrated the 1995 Oklahoma City bombing.) Both Turnidges were found guilty on Dec. 8, 2010, of aggravated murder and other charges and sentenced to death. They both remain on death row.
Captain Tennant had been a police officer with the Woodburn Police Department for 28 years and was a graduate of the FBI National Academy. He devoted a good deal of his time off-duty to his church and charitable works, being active with St. Luke's Catholic Church, the Kiwanis Club and the Knights of Columbus. At a memorial service several days after his death, Chaplain Bill Roberts said Capt. Tennant "made a huge impact on our community and was loved by many people." Tennant continued: "He took a great interest in other people and what was happening in his life. I'll never forget the ready smile and great laugh. I loved to hear Tom laugh."
Trooper Hakim spent much of his youth in Italy, Spain and Mexico, learning four foreign languages along the way. After college, he served in the Navy for 20 years, becoming an underwater explosives expert before moving to the Northwest with his wife and children. At Trooper Hakim's memorial service, his co-workers and friends spoke about all these experiences and qualities that made him such a remarkable person.
---
Pittsburgh Police Officers Paul J. Sciullo II, Stephen James Mayhle and Eric Guy Kelly were shot to death (a fourth, Timothy McManaway, was wounded) by Richard Andrew Poplawski, a white supremacist in Pittsburgh, Pennsylvania, on April 4, 2009. In the ensuing shootout, Poplawski was wounded and taken into custody. The officers were responding to reports of a domestic dispute at Poplawski's home.
At least two years prior to the shootings, Poplawski had begun to frequent white supremacist and conspiracy-oriented websites, including Stormfront and Infowars, eventually becoming obsessed with antisemitic conspiracy theories and the idea of a growing police state that would take away all guns. In June of 2011, Poplawski was found guilty of first-degree murder in the shooting deaths of Officers Kelly, Mayhle and Sciullo. Poplawski also was convicted of 25 companion crimes, including firing at nine other officers, wounding one and endangering neighbors. In the sentencing phase, the jury sentenced Poplawski to death, and he remains on death row.
The three officers left behind grieving parents, spouses and children. Seven years after her son's death, Frances Kelly spoke to the Pittsburgh Tribune-Review:
It didn't sit right. Somebody telling you that three officers got killed in the way they got killed. It was just ... I don't even know what it was. No police officers are thinking people would be that evil. They're coming in to help and someone is going to gun them down in that manner? It's still painful.
In a 2016 interview with the same paper, Paul Sciullo's father, Max Sciullo, talked about his son: "We saw him every day. And every day we said to him, 'I love you, Paul.' Every day. Not a single day went by we didn't tell him we loved him." Stephen Mayhle's wife, Shandra, also spoke to the Tribune-Review in 2016, describing not only her own grief but that of her two daughters: "They can't deal with it all at one time. They push it to the back of their brain, and then they pull a little piece out, and they deal with it and they're sad and it's bad. But then they push it to the back of their brain and they're just kids again."
---
At 10 a.m. on April 25, 2009, Fort Walton Medical Center placed a call to the Okaloosa County, Florida, Sheriff's office notifying them that Elizabeth Marie Cartwright, 21, had received treatment there after Joshua Cartwright, 28, her husband, had beaten her. As Deputies Burton "Burt" Lopez, 44, and Warren Keith "Skip" York, 44, attempted to arrest Cartwright at the Shoal River Sporting Clays and Shooting Center a short time later, they radioed to dispatch that Cartwright was not cooperating.
Cartwright, a member of the National Guard, had been declared unfit for deployment due to an arrest for domestic violence the year before. In addition to his violent tendencies, Cartwright was interested in militia groups, believed the U.S. government was conspiring against him and, according to his wife, was "severely disturbed" about the recent election of Barack Obama. Only the day before, Cartwright got a tattoo to represent his dislike of the Obama administration: "Don't Tread on Me/Liberty or Death."
As Cartwright continued to resist arrest, the deputies used a Taser on him, but when Officers Lopez and York approached him, Cartwright sprang up and shot both officers multiple times. He then jumped into his truck and police pursued him on a 15-mile high-speed chase. After a gunshot caused his truck to flip, Cartwright came out of the vehicle, continuing to fire, and was shot 16 times by responding officers. As he lay dying, Cartwright killed himself with a gunshot to the head.
Officers Lopez and York were airlifted to nearby Sacred Heart Hospital in Pensacola but were pronounced dead.
Deputies Lopez and York were both retired 20-year veterans of the United States Air Force who had chosen to work as Okaloosa County, Florida, Sheriff's deputies upon completing their service — Lopez in 2003 and York in 2007. Deputy Lopez is survived by his wife and their five children. Deputy York is survived by his wife and son.
---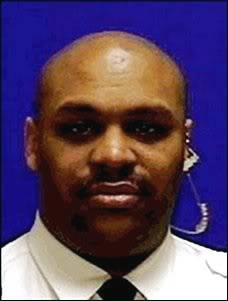 June 10, 2009
Stephen Tyrone Johns, 39
U.S. Holocaust Memorial Museum Security
Stephen Tyrone Johns, 39, who was well over six feet tall, was affectionately nicknamed "Big John" and described as a "gentle giant" by those who loved him.
Friends, family and police have speculated Johns' kindness may have led to his untimely death at the hands of James Wenneker von Brunn. Johns was opening the door to the U.S. Holocaust Memorial Museum for von Brunn, who then entered the museum with a rifle and instantly opened fire on Johns. Johns hit the floor with his gun still in its holster. Two other security guards fired back, one shooting von Brunn in the face. However, the damage was done — Johns was quickly transported to George Washington University Hospital but was shortly pronounced dead.
In 1981, von Brunn walked into the Federal Reserve with a sawed-off shotgun and attempted to arrest the board of governors. That stunt earned von Brunn an 11-year prison sentence, although he served only six years. By 2009, von Brunn felt the "Jews" had taken complete control, writing in a notebook found by police: "The Holocaust is a lie. Obama was created by Jews. Obama does what Jew owners tell him to do. Jews captured America's money. Jews control the mass media. The First Amendment is abrogated — henceforth." Von Brunn died in a prison hospital while awaiting trial.
Johns was the perfect target for von Brunn as he was African American and worked at the U.S. Holocaust Memorial, making him everything von Brunn despised.
Paul Nichols, a co-worker of John's, said: "He was the only one who would come in every day with a smile. He was a great man and will be dearly missed." Johns was survived by his son, 11 at the time, and his second wife.
---

July 13, 2009
Shane Thomas Detwiler, 31
Chambers County, Texas, Sheriff's Office
On July 13, 2009, Chambers County, Texas, Sheriff's Deputy Shane Thomas Detwiler was investigating a report of someone opening fire on a utilities worker sent to shut off water at a residence. When Deputy Detwiler and other officers approached the home of Gilbert Ortez Jr., they were initially met by his wife, Pamela Leggett-Ortez (who had fired a starter pistol at the water-utility workers). When asked if anyone else was in the residence, Leggett-Ortez said no, failing to mention her husband was inside, along with assorted weapons. Detwiler entered the house, and Gilbert Ortez shot him dead. An all-day standoff ensued, and when sheriff's deputies finally entered the residence, they found Gilbert Ortez dead of a self-inflicted gunshot wound. They also discovered assorted firearms, explosive devices and drawings containing swastikas and other Nazi themes. For her role in Detwiler's death, Pamela Leggett-Ortez was sentenced to 15 years in prison.
Officer Detwiler was born in Salem, Ohio, and graduated summa cum laude from Sam Houston State University. He was awarded a Bronze Star while serving in the U.S. Army during Operation Iraqi Freedom. Detwiler is survived by his wife, Trish Detwiler, two sons and a daughter.
In an interview with the Houston Chronicle, his wife remembered what a wonderful father her husband was: "He was a great dad. He loved babies. He was the one, pretty much, getting up late at night with them. … He was probably the most hands-on father I know."
---
On May 20, 2010, West Memphis, Arkansas, Police Officer Thomas William "Bill" Evans stopped a minivan with Ohio plates and then called his partner, Sgt. Robert Brandon Paudert, for backup. The van was driven by Jerry Kane, with his son, Joseph Kane, sitting on the passenger side. When asked to provide license and registration, Jerry Kane showed the officers fake sovereign citizen IDs. Jerry Kane began arguing with the officers and pushed Officer Evans into a roadside ditch. Joseph Kane exited the van with an AK-47, first shooting Evans and then Paudert. The Kanes then pulled away, leaving both officers mortally wounded. Sgt. Paudert died at the scene; Officer Evans expired at the hospital. Law enforcement responded immediately and cornered the Kanes at a nearby Walmart, where a shootout ensued, ending with the Kanes both dead. (Two responding officers sustained gunshot wounds but recovered.) Subsequent investigation revealed the Kanes were active participants in the sovereign citizen movement, conducting seminars on the fake "redemption theory" that many sovereign citizens use to write bogus checks and other fraudulent financial instruments.
The entire community mourned the deaths of Officers Evans and Paudert, both of whom left behind grieving family members, including children. It was especially tragic for West Memphis Police Chief Bob Paudert (Sgt. Robert Brandon Paudert's father), who arrived at the scene after hearing about the incident on his police radio. Several years later, during an interview with the Kansas City Star, Chief Paudert described what happened next:
I saw the officers running down the slope and one of my officers lying in a pool of water in the ditch, facedown. And they pulled him out of the water and they said, "Bill, you're going to be OK." So, I knew it was Bill Evans. His vest was shredded to pieces. He'd been shot 11 times with an AK-47.
After checking on the status of Evans, Chief Paudert began walking up the hill to check on the other officer. Chief Paudert said:
One of my sergeants was standing there, and I ran up and he grabs me and says, "Chief, please don't go around there." I pushed him aside and went around. And I see Brandon lying there on his back on the interstate. The back of his head had been shot off. He had been shot 14 times with an AK-47. He had his left hand over on his heart, and his right hand was extended out with a .40-caliber Glock clutched in his hand. He was lying among all these shell casings, and he was just shot to pieces.
The horrific events in West Memphis, Arkansas, did not mark the first time that multiple officers had been killed by sovereign citizens; on Dec. 8, 2003, two police officers were gunned down by sovereign citizens in Abbeville, South Carolina. The West Memphis case, however, led to increased media coverage of the sovereign citizen movement, including a segment on the TV show "60 Minutes." West Memphis Police Chief Bob Paudert (who retired in 2011) also became a large part of an increased effort to make police officers more aware of the rising threat of sovereign citizens. He began speaking before law enforcement audiences across the country and helped narrate an instructional video intended for showing during roll call at law enforcement agencies.
---
In the early morning of Aug. 16, 2012, Officer Jeremy Michael Triche, 27, was shot just 100 yards from his mother's house. He had just called his mom, Edie Triche, on his way to a LaPlace trailer park to tell her an officer had been shot nearby and warn her to stay inside. Not long after, Edie heard gunshots in that area. They were the same shots that killed her son.
About an hour prior, around 4:30 a.m., Deputy Michael Scott Boyington, an off-duty officer, was working a security detail for the Valero St. Charles Refinery. Terry Smith, his two sons, Derrick and Brian, and Kyle Joekel were leaving the refinery after working the graveyard shift. Deputy Boyington thought they were driving recklessly while exiting the parking lot and decided to pull Terry Smith over. When Boyington asked for his driver's license, the elder Smith gunned the engine. The Smiths and Joekel were sovereign citizens, who commonly believe that driver's licenses and social security cards are the government's way of getting people to sign over their rights. That is one among several reasons why Terry Smith fled. (There was also a warrant out for Joekel.) Boyington was in the process of pursuing when Brian Smith, a schizophrenic, fired his AK-47 outside of the window. Boyington was hit four times in his cruiser but was able to radio details of the car and a description of the suspects to police dispatch.
Deputies Jeremy Triche, Brandon Joseph Nielsen, Anthony Bullock and Jason Triche (no relation) responded to witness reports of a speeding car at the Scenic Riverview Mobile Home Park in LaPlace. They found Joekel outside of the trailer near the car and after some resistance cuffed his hands behind his back. That was when Joekel yelled: "Help! Brian! Kill them all!" Brian Smith emerged wielding an AK-47. Deputy Nielsen, 34, was shot instantly, and Jeremy Triche was struck trying to run for cover. Both officers died within minutes. Jason Triche was hit but managed to crawl to his cruiser and call for backup. He then drove himself to the hospital just before passing out due to his injuries. Brian Smith and Joekel were wounded during the ensuing gunfight with responding officers, at the end of which all three Smiths and Joekel were subdued; three other individuals inside the trailer were also arrested.
Terry Smith was charged with attempted first-degree murder in the shootings. He was sentenced to life in prison in 2016 relating to a separate sexual abuse case. Derrick Smith was convicted of being an accessory to murder, served approximately five years behind bars and was released from prison in 2017. Both Brian Smith and Joekel have upcoming trials scheduled and both face the death penalty if convicted.
Officers Jason Triche and Michael Boyington were left with permanent disabilities.
While Edie Triche goes to every court hearing in hopes of receiving justice for her son who was gunned down by Brian Smith, the story is very different for Daniell Nielsen, who was married to Deputy Brandon Nielsen. In an interview with the New Orleans Advocate, Nielsen said she does not attend every hearing, in part so she can continue to be strong for their youngest daughter, but also because she wants to hold onto the good memories of her husband, with whom she had five children — memories of him changing the lyrics in songs to make her laugh and making funny faces in photos. Trials just remind her that he is gone.
---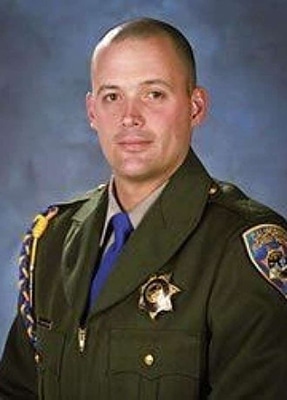 Sept. 5, 2012
Kenyon Marc Youngstrom, 37
California Highway Patrol
Over 3,000 mourners attended Kenyon Youngstrom's funeral on Sept. 13, 2012, clearly showing his sacrifice had touched many lives. Gov. Jerry Brown, California Attorney General Kamala Harris and many in law enforcement were in attendance. Youngstrom, 37, was a seven-year veteran of the California Highway Patrol (CHP). CHP Commissioner Joe Farrow, speaking directly to Officer Youngstrom's children, said: "It takes a special person to wear the CHP badge, and your dad was one of the best. After Kenyon took the oath and donned his uniform, he never swerved from the path of duty."
Days earlier, Officer Youngstrom had stopped to move a deer carcass on a highway near Alamo, California, when a fellow CHP officer, Tyler Carlton, radioed him to report that a Jeep with an obstructed license plate was headed his way. Youngstrom clocked the Jeep and signaled the driver to pull over. Youngstrom then walked up to Christopher Boone Lacy's Jeep as Officer Carlton pulled up nearby. According to Officer Carlton, Lacy pulled his handgun out and shot Youngstrom in the neck. Carlton returned fire, killing Lacy. Officer Youngstrom was taken to John Muir Hospital, where physicians desperately worked to save him. But a day later, while surrounded by his loved ones, he was taken off life support.
Lacy's computer revealed that he was reading an inordinate amount of sovereign citizen literature. Before the shooting, Lacy had become distant and withdrawn from his family.
Officer Youngstrom, an Army veteran, is survived by his wife, four children, mother and five siblings. In an interview with the Mercury News, a fellow church member said of Youngstrom: "He was very funny and lighthearted. He liked to make you laugh. He was an energetic guy."
---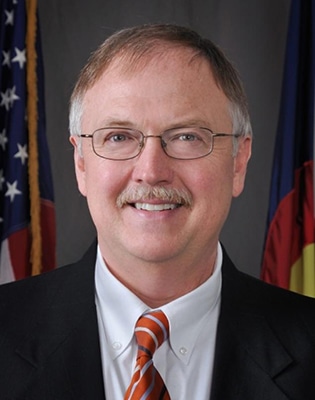 March 19, 2013
Thomas Lynn Clements, 58
Colorado Department of Corrections
On March 19, 2013, parolee Evan Ebel shot and killed Thomas Lynn Clements, the head of the Colorado Department of Corrections, at Clements' home in Monument, Colorado. To get Clements to open the door, Ebel was disguised wearing a pizza delivery uniform taken from Nathan Leon, whom he had murdered two days earlier. Ebel allegedly killed Clements on the orders of leaders of the 211 Crew, a white supremacist prison gang. (Members of the 211 Crew exchanged texts and cellphone calls in the hours before and after Clements' murder.) Ebel fled the scene but was killed in a shootout with Texas law enforcement officers on March 21, 2013.
Director Clements was appointed as the head of the Colorado Department of Corrections by Governor John Hickenlooper in January 2011 and served in that capacity for two years. A Missouri native, he attended St. Louis Community College, where he earned an associate degree in in criminal justice administration in 1977. He later earned a bachelor's degree in sociology from MidAmerica Nazarene University in 1979 and a master's degree in public administration from the University of Missouri in 1994.
Director Clements had previously served with the Missouri Department of Corrections for over 30 years. He is survived by his wife and two daughters.
---

Aug. 5, 2013
Michael L. Wilson, 42
Charlotte County, Florida, Sheriff's Office
On Aug. 5, 2013, Sergeant Michael L. Wilson of the Charlotte County Sheriff's Office was killed by Jaroslav "Jay" Vanko after he responded to a domestic disturbance call at Vanko's residence in Port Charlotte, Florida. (Vanko was allegedly striking his wife and son.) As Sgt. Wilson entered the stairwell of the building, Vanko shot him in the chest and then turned the gun on himself.
Vanko's online postings showed an interest in conspiracy-oriented and white supremacist websites, including sites for the III Percenters, the English Defence League and Alex Jones.
Sgt. Wilson's supervisor, Sheriff Prummell, said in a news conference that Sgt. Wilson, a 21-year veteran of law enforcement, was a "very well-rounded, experienced deputy" who was selected to lead the county's first Street Crimes Unit. His longtime friend Capt. Jim Nichols said: "Mike always had a smile on his face. Always friendly. Just a nice guy."
Sgt. Wilson grew up in Port Charlotte, Florida, and graduated from Port Charlotte High School in 1990. Wilson left behind a wife, Joanne, and three children.
---
Officers Igor Soldo and Alyn Ronnie Beck of the Las Vegas Metropolitan Police Department (LVMPD) were enjoying lunch at a pizzeria when, with no warning, Jerad Miller, 31, and his wife, Amanda Miller, 22, approached them. Jerad shot Officer Soldo in the back of the head and then shot Officer Beck in the throat. As Beck attempted to return fire, both Millers shot him dead. Minutes later, their bodies were discovered by fellow officers with a "Don't Tread on Me" flag and a Nazi swastika draped over Officer Beck. A note was pinned to Officer Soldo's body reading, "This is the beginning of a revolution."
Six weeks prior, the Millers were kicked off the Bundy Ranch in Bunkerville, Nevada, during the infamous standoff with police and Bureau of Land Management agents because they were deemed too radical. During the stalemate, Jerad Miller had been interviewed by a local TV news outlet, KRNV-TV, saying: "So, you know, I feel sorry for any federal agents that want to come in here and try to push us around or anything like that. I really don't want violence toward them, but if they're gonna come bring violence to us, well, if that's the language they want to speak, we'll learn it." The Millers believed law enforcement were the oppressors, likening them to Nazis and identifying the government as "fascist." The morning of the shooting, Jerad Miller posted on his Facebook page: "The dawn of a new day. May all our coming sacrifices be worth it."
After they killed the officers in cold blood, they ran to a nearby Walmart to continue their killing spree, drawing police into gun battle. Joseph Wilcox, an armed civilian who had a concealed weapons permit, was murdered by Amanda Miller next as he tried taking aim at Jerad Miller, who had walked into the Walmart announcing there was a "revolution." The Millers made their way deeper into the store as police closed in. After exchanging fire with police, Amanda Miller took her husband's life and then her own.
An eight-year veteran of the LVMPD, Officer Soldo was an immigrant from Bosnia and had moved to the U.S. from that war-torn country with his family when he was young. Officer Soldo was in the Patrol Division and had also worked in the Problem Solving Unit at Northeast Area Command. He had been an instructor since 2008, teaching several academies at ranges. He was an avid reader with a passion for knowledge. He is survived by his wife, son, parents and siblings.
Officer Beck, a veteran of 13 years with the LVMPD, was known as a tough and tenacious instructor in defense tactics, counter-terrorism strategies and strength training. He became a Field Training officer in 2006 and became an Academy Training Instructor in 2007, which he showed great passion for. By 2014 he had returned to the Patrol Division and had been promoted to sergeant. His love for his family and willingness to help with any task are the two things for which he is distinctly remembered. Officer Beck is survived by his wife and three children.
To honor their service and sacrifice, the Alyn Beck and Igor Soldo Memorial Scholarship Fund was established, and since 2015 it awards college scholarships every year to the children of Las Vegas police officers and corrections officers.
---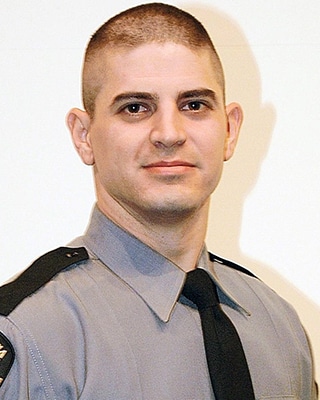 Sept. 12, 2014
Bryon Keith Dickson II, 38
Pennsylvania State Police
Eric Frein was a survivalist and an antigovernment extremist who attacked a Pennsylvania State Police barracks in Blooming Grove, Pennsylvania, on Sept. 12, 2014. Using a .308-calibre rifle, Frein shot two troopers, killing Cpl. Bryon Dickson II and seriously wounding Trooper Alex Douglass. Frein escaped but was captured after 48 days and eventually was found guilty of first degree murder and related charges and sentenced to death in 2017. Frein's motivation, which he explained in a letter sent to his parents while on the run, was that he hoped killing police officers would spark some type of revolution: "Tension is high at the moment and the time seems right for a spark to ignite a fire in the hearts of men. What I have done has not been done before and it felt like it was worth a try."
Born in Minot, North Dakota, Cpl. Dickson was a graduate of Penn State University, earning a Bachelor of Arts in administration of justice and a minor in sociology. He also served as a U.S. Marine. Cpl. Bryon was assigned to conduct DUI patrol operations for a large part of his career, earning multiple awards from the Pennsylvania DUI Association. Cpl. Dickson was so effective in the DUI program that he became one of the few highly trained troopers tasked with identifying drug-impaired drivers. Cpl. Dickson is survived by a wife and two sons.
---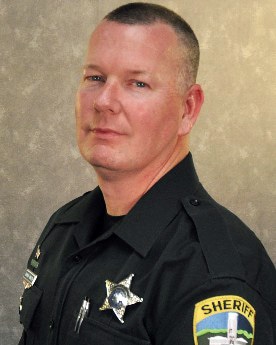 Nov. 22, 2014
Christopher Lynd Smith, 47
Leon County, Florida, Sheriff's Office
As Leon County, Florida, Sheriff's Deputy Christopher Lynd Smith, 47, arrived at the burning home of Curtis Wade Holley, 53, he was no doubt unaware that Holley had set his own house ablaze with the specific intention of luring first responders into an ambush. Holley gunned down Smith and shot a fellow deputy, Colin Wulfekuhl, who arrived at the same time to the scene in a different cruiser. Wulfekuhl drew Holley's attention away from the firefighters and other police officers who began to arrive, saving the lives of his fellow first responders. Wulfekuhl was shot in the back as he dove for cover once the firefighters were in the clear; luckily, he was wearing a bulletproof vest. As Holley continued up the street, aiming at first responders, he was met by Tallahassee Police Department Officers Scott Angulo and Mark Lewis, who had heard the gunshots and came to aid the fallen deputies. Officer Angulo shot and killed Holley, ending his 12-minute killing spree.
Later, it was revealed that Holley was an antigovernment extremist and had threatened police during a previous incident.
Deputy Smith had worked for almost 26 years in law enforcement. Smith started out as a dispatcher in 1989, going onto become a corrections officer and serving his last six years as a sheriff's deputy for the Jefferson County Sheriff's Office. Deputy Smith is survived by his wife and children.
---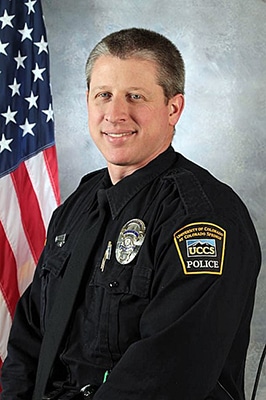 Nov. 27, 2015
Garrett Preston Russell Swasey, 44
University of Colorado Police Department
On Nov. 27, 2015, Robert Lewis Dear Jr. attacked a Planned Parenthood clinic in Colorado Springs, Colorado, killing three people, including University of Colorado Police Officer Garrett Preston Russell Swasey. Dear was described by family members and acquaintances as having antigovernment sentiments and a longstanding hatred for abortion providers. Days later, at his court hearing, Dear referred to himself as a "warrior for the babies." In a later phone interview, Dear stated his real target was the FBI and the federal government. During court hearings in 2016 and 2017, judges found Dear mentally incompetent for the criminal case against him to proceed, and he remains incarcerated pending further medical treatment and evaluation.
Officer Swasey had served with the University of Colorado at Colorado Springs Police Department for six years. He left behind a wife, Rachel, and two children, Elijah and Faith, as well as devoted parents, David and Sheila Swasey, and a sister, Kimberly Noveletsky. He began ice skating at 7 years old with the Stoneham Skating Club in his native Massachusetts and later moved to Colorado Springs to train at the Broadmoor Skating Club while living at the Olympic Training Center. Officer Swasey, teaming with Christine Fowler-Binder, was a junior national couples ice dancing champion in 1992.
Former figure skating champion Nancy Kerrigan was a childhood friend of Officer Swasey, and they often practiced together in the same skating rink in Melrose, Massachusetts. In an interview with media outlets, Kerrigan described their relationship:
We were always teasing each other like a brother and sister. It was him yelling that day and I could feel the energy and excitement of him rooting for me. It made me laugh. Instead of listening to music, I found that humor helped, it was good for me and it helped push me to do better. I always felt, for years and years, that he was definitely a big part of that. I am very thankful for having him in my life.
---
The 7 p.m. Black Lives Matter demonstration for the recent shooting deaths of Philando Castile in Minnesota and Alton Sterling in Louisiana had amassed many protesters in downtown Dallas. Tensions rose, but no conflict occurred between the protesters and the roughly 100 police flanking and guarding the protest. Around 8:57 p.m., people had begun making their way back to their vehicles when loud bangs rang out. Micah Xavier Johnson, 25, had opened fire into the backs of officers who had blocked traffic to protect protesters. Just moments earlier, Johnson had parked his car near the outskirts of the demonstration, put on his flak vest and armed himself with a semi-automatic assault rifle and a handgun.
Police Officer Michael Leslie Krol, Senior Cpl. Lorne Bradley Ahrens and Police Officer Patricio "Patrick" Enrique Zamarripa were the first officers killed in the attack. Three other police officers and two protesters were also wounded. Dallas Area Rapid Transit (DART) officers were the first to meet Johnson as he fled the scene of the initial attack. Two DART officers and a Dallas Police Department (DPD) officer were shot. Johnson then tried to enter El Centro College but was met by two more police who blocked his entrance but were wounded in the exchange of gunfire. Johnson moved away from the previous attacks and down the street, where video captured of the incident showed Johnson sneaking up on his next victim, DART Police Officer Brent Alan Thompson. Johnson shot Thompson in the back and he fell to the ground. The video then showed Johnson standing over Thompson and shooting him repeatedly. After he murdered officer Thompson, Johnson rounded the corner and entered El Centro College, making it to the second floor, where he began shooting at officers once more from a window. This time Johnson made his final kill, Dallas Police Sgt. Michael Joseph Smith, and wounded another officer. These deaths occurred within a 20-minute timeframe. At 9:15 p.m., Johnson was cornered by a SWAT team on the second floor.
Hours went by as police tried to negotiate with Johnson. Dallas Police Chief David Brown later revealed: "The suspect said he was upset at white people. The suspect said he wanted to kill white people, especially white officers." Negotiation broke down and 200 shots were fired between police and Johnson. Rather than risk the lives of any more of his officers, Chief Brown sent in a robot strapped with C-4 plastic exposive, which detonated just feet from Johnson, killing him instantly. Police later found bomb-making materials in Johnson's home. Johnson was a former member of Quanell X's New Black Panther Party group in Houston, Texas. Johnson was removed from the group after encouraging them to stockpile arms.
Johnson served in the Army as a private first class and specialized in carpentry and masonry. In 2014, however, he was sent home in disgrace from Afghanistan after sexually harassing a fellow soldier, eventually receiving an honorable discharge.
Just two weeks prior to his death, Brent Thompson, 43, had married another DART police officer. Thompson had served overseas as an international police liaison officer, training the Iraqi police as part of an effort to share the styles and tactics of democratic policing. He was chief of operations for southern Iraq for DynCorp International. Thompson also was team lead and lead mentor to a southern provincial police chief in Afghanistan. He had been a DART officer for seven years.
Lorne Ahrens, 48, served the Los Angeles Sheriff's Office from 1991-2002 as a law enforcement technician. On Jan. 23, 2002, he began his service with the DPD. He was described as a dedicated professional who was kind and always tried to do the right thing. He is survived by his wife, Katrina, his daughter and his son.
Patricio "Patrick" Zamarripa, 32, was a father of two and had served in the Navy, joining right out of high school. Zamarripa was stationed in Bahrain as part of the second Iraq War effort. Zamarripa's family speaks of a loving and giving man who would give his last dollar to help someone. He is survived by his wife, Kristy, his daughter, whom he referred to as his "new reason for life," and his stepson, whom he referred to as his "little buddy."
Michael Krol, 40, was living out his lifelong dream of becoming a police officer. Krol moved over 1,000 miles from Michigan and his family, community and friends to become a police officer with the DPD. Krol had a love for protecting people, first taking a job as a security guard at a Michigan hospital. He later went on to be a correctional officer and served for four years with the Wayne County, Michigan, Sheriff's Office. Krol is remembered by those who knew him best as a man who cared deeply about others and was genuinely loved. His goal was never to hurt anyone, only to protect. Over 4,000 officers from the United States, Australia, England, France and Canada attended his funeral in Dallas.
Michael Smith, 55, served as an Army Ranger for seven years and later joined the DPD in 1989. Smith took great pains to never drive his cruiser home nor wear his uniform home, to ensure he never brought his work home with him. He volunteered as a uniformed security guard, mentored several individuals at his church to go into law enforcement and was described by the pastor as a "friend and faithful servant." Smith was a father of two daughters and had been married to his wife, Heidi, for 17 years. He was revered as a kind and loving man who lived to serve others.
---
At 8:40 a.m. on July 17, 2016, dispatchers received a call that a man dressed in black, later revealed as Gavin Eugene Long, 29, was armed with a rifle and walking along Airline Highway in Baton Rouge. By 8:42 a.m. shots were reported and at 8:44 a.m. dispatchers listened as officers called out: "Shots fired, officer down! Got a city officer down!" Another officer reported he had been shot in the arm and grunted in pain. At 8:45 a.m. the man in black was spotted at the car wash just down the street, and at 8:48 a.m. he was shot and killed not long after engaging police in another gun battle. In less than 10 minutes, Long injured three officers and killed three more: Police Cpl. Montrell Lyle Jackson, 32, Police Officer Matthew Lane Gerald, 41, and Deputy Sheriff Bradford "Brad" Allen Garafola, 45.
It was Gavin Long's birthday when he donned the black mask, black clothing and body armor to engage police in a gun battle. Long was revealed to have once been a Moorish sovereign citizen, more specifically, a member of the United Washitaw de Dugdahmoundyah Mu'ur Nation.
Long was in Dallas just days before he carried out the Baton Rouge-area attacks and was present during the Dallas shootings that killed five police officers. In a YouTube video he posted days after the Dallas slayings, Long talked about what he saw as the necessary evil of violence to spark change. In the video, Long claims that the only way forward is to fight back. He believed protest was unproductive because "bullies" don't understand words. In a hand-written suicide note he wrote, "Unfortunately, I see my actions as a necessary evil that I DO NOT wish to partake in, nor do I enjoy partaking in, But must partake in, in order to create substantial change within America's police force and judicial system."
Cpl. Jackson dropped out of college at the age of 22 to become a Baton Rouge police officer. His family was shocked; his uncle had said, "I often wondered why he didn't finish school, because he was so smart." According to his family, he only asked for their blessing, never revealing what led him to make the decision. Like Long, Jackson was deeply affected by the recent death of Alton Sterling, particularly because it was his fellow officers who killed Sterling. (Sterling was a 37-year-old African American shot dead at close range by two white Baton Rouge police officers.) In a Facebook post on July 8, only days before he was murdered, Jackson wrote: "I swear to God I love this city but I wonder if this city loves me. In uniform I get nasty hateful looks and out of uniform some consider me a threat. Please don't let hate infect your heart. This city MUST and WILL get better." Jackson was a 10-year veteran at the time of his death and father to a newborn who was only 4 months old at the time. Jackson is survived by a wife and daughter.
Before joining the Baton Rouge Police Department in 2015, Officer Gerald served in both the Marines and the Army and had been deployed to Iraq three times. Officer Gerald did not know he was a father-to-be, because his wife, Dechia Gerald, discovered only after his death that she was pregnant with their third child and only son.
At the funeral for Deputy Sheriff Garafola, a photo was taken of East Baton Rouge Sheriff Sid Gautreaux kneeling behind the hearse with his hand outstretched above him as he said farewell to his fallen deputy. "I picture him standing before the Father, and the Father says, 'Well done, good and faithful servant,'" said Gautreaux during his eulogy for Deputy Garafola. Garafola was a husband and father to four children ranging in age at the time from 8 to 22. His children referred to him as "Superman." Garafola was the kind of man that neighbors relied on to help them fix things. His wife said that, beside law enforcement, staying outside and fixing things was one of his passions. Garafola was a 24-year veteran of the East Baton Rouge Sheriff's Office.
---

May 16, 2017
Mason Palmer Bethea Moore, 42
Broadwater County, Montana, Sheriff's Office
Broadwater County Sheriff's Deputy Mason Palmer Bethea Moore was murdered by Lloyd Montier Barrus and his son, Marshall Barrus, in Three Forks, Montana, during the early morning hours of May 16, 2017. Officer Moore attempted to pull over an SUV driven by Lloyd Barrus, who refused to stop, resulting in a high-speed pursuit. Officer Moore was struck by gunfire, and the Barruses then turned around and traveled back to finish him off. Responding officers eventually caught up with the Barruses, who then shot at them from their vehicle. During the confrontation, Marshall Barrus was shot in the head and died the next day.
Lloyd Barrus had a history of antigovernment and anti-police views and previously spent 15 years in prison. Prosecutors originally sought the death penalty in Lloyd's scheduled 2018 trial but withdrew that request after he was deemed mentally unfit to stand trial.
Deputy Moore, a 15-year veteran of law enforcement, had written a letter to his wife in case he died in the line of duty. At his funeral, his wife, Jodi, read selected passages from that letter including "Don't let hate take over your life," and "I've enjoyed every moment of my life with you, enjoy life." His widow, left to support three children, asked those in attendance at the funeral not to pity her or her children, saying, "Look at us and be glad that we are loved and will continue to be loved by this wonderful man."
---
On June 13, 2017, in Putnam County, Georgia, Corrections Sgts. Christopher James Monica and Curtis Bernard Billue were overpowered and disarmed by inmates Ricky Dubose and Donnie Rowe as prisoners were being transported for a work detail. Dubose and Rowe shot both corrections officers dead and escaped in a stolen car. The inmates ransacked homes and stole multiple vehicles before they were finally captured in Tennessee. In September 2017, both men were indicted on murder, kidnapping and carjacking charges. The district attorney intends to seek the death penalty for both men in separate trials. Dubose is a member of the white supremacist Ghost Face Gangsters prison gang. (Rowe is not.)
Originally from Chicago, Sgt. Monica, 42, started with the Department of Corrections in 2009, working as a correctional officer at Hancock State Prison. He was moved to Baldwin State Prison in 2011, where he was promoted to sergeant. He left behind a wife, two daughters, two grandchildren and a sister. At his funeral, Reverend Mac Enfinger of Milledgeville First United Methodist Church praised Sgt. Monica as a family man who liked doing for others and serving Jesus Christ.
Sgt. Billue had been with the Department of Corrections since 2007 and was first stationed at Frank Scott Correctional Facility. About two years later, he transferred to the Georgia Diagnostic and Classification Prison. Sgt. Billue worked at Baldwin State Prison for two years until joining the Transportation Unit in Milledgeville, Georgia, in 2013. Prior to becoming a corrections officer, he served in the U.S. Army and rose to the rank of major. Sgt. Billue's obituary stated he was remembered for his "commitment to his job and great love for his family."
---
Police Officer Matthew Baxter of the Kissimmee, Florida, Police Department was on patrol in the McLaren Circle neighborhood, known for a high level of criminal and drug activity, on the night of August 18, 2017, when he stopped three suspicious individuals and began questioning them. He was shortly joined by Sgt. Sam Howard, also of the Kissimmee Police Department, when one of the suspects, Everett Glenn Miller, allegedly pulled out a handgun and shot both officers. Both men were rushed to a nearby hospital. Officer Baxter died shortly after arriving. Sgt. Howard clung to life until the following day, when his family decided to take him off life support.   
Miller, a Marine Corps veteran with a troubled history since his release from the military, was arrested by authorities at a nearby bar. Investigators later determined, based on his statements and social media, that Miller had adopted Moorish doctrine. Many Moors believe they are exempt from all governmental authority. Miller is scheduled to go on trial in 2019.
Officer Baxter had been with the Kissimmee Police Department for three years. His wife, Sadia Baxter, was a detective with the Kissimmee Police Department. In an interview with the Orlando Sentinel shortly after his death, she described Officer Baxter as a loving husband and father to their daughters. Family members and co-workers, as well as a young man Officer Baxter once arrested, said he was a good cop who wanted to make a difference in his community. A former high-school classmate said Officer Baxter "always had that knack for helping people."   
Sgt. Howard was a U.S. Army veteran who served two tours in Iraq before joining the Kissimmee Police Department, where he worked for 10 years. His aunt told the Orlando Sentinel: "He always wanted to be a cop, ever since he was a kid, he always wanted to arrest the bad people. He didn't want to see nobody hurting." Sgt. Howard left behind a wife and one child.
The Kissimmee Police Chief, Jeff O'Dell, gave both fallen officers the highest compliment when he said: "They're two wonderful men. They are two officers who are committed to doing it the right way. They are both very committed to the community."
The following February, at an informal ceremony attended by Kissimmee police officers, Sgt. Howard's 6-year-old nephew, Enzo Russell, was sworn in by Chief O'Dell as a "special policeman." Enzo took the oath on his birthday.  
---

Feb. 9, 2018
Chase Lee Maddox, 26
Locust Grove, Georgia, Police Department
Police Officer Chase Lee Maddox was shot and killed by Tierre Guthrie in Locust Grove, Georgia, while assisting two deputies from the Henry County Sheriff's Office. The deputies had gone to the home to arrest Guthrie for failing to appear in court on a traffic violation. Guthrie had parked his truck in his driveway; the penalty in Locust Grove for keeping a commercial truck weighing more than 26,000 pounds in a residential neighborhood is $1,000 and up to 30 days in jail for repeat offenders. That's what Guthrie was facing when deputies came to arrest him for not showing up to a Feb. 7 court hearing for the citation. Guthrie refused to cooperate, and the deputies requested assistance from the Locust Grove Police Department.
Several minutes after Officer Maddox arrived at the scene, the officers attempted to take Guthrie into custody. Guthrie opened fire on the officers, killing Officer Maddox and wounding both deputies before being shot and killed. A subsequent investigation into Guthrie's past showed he espoused extreme antigovernment views and bizarre conspiracy theories. His Facebook posts indicated sometime during 2016 Guthrie became a Moorish sovereign citizen.
Officer Maddox, a former U.S. Marine, had served with the Locust Grove Police Department for five years. He is survived by his wife, Alex, and two sons. (His second son, Bodie, was born only four days after his death.) He was the first officer killed in the city's 124-year history. At Officer Maddox's funeral, Locust Grove Police Chief Jesse Patton said: "Rest in peace, Officer Chase Maddox. We'll take it from here."