In the wake of scathing U.S. Department of Justice reports detailing systemic failures throughout Alabama's prisons – including shocking violence by correctional officers, sexual abuse and grossly inadequate medical and mental healthcare – the solution offered by Gov. Kay Ivey and the Alabama Department of Corrections to end these unconstitutional conditions is to simply build more prisons. In September 2020, three sites were officially announced for massive new prisons that could cost up to $2 billion.
This comes as officials continue to disregard a clear and humane solution to alleviate the plight of those incarcerated in the state's dangerous and overcrowded prisons – parole. There are thousands of people sitting in Alabama prisons who have, or have had, the opportunity for parole. In 2020, Alabama's Bureau of Pardons and Paroles had a hearing backlog of roughly 4,000 people, according to a report by the ACLU of Alabama. Clearing the backlog of cases with a fair and equitable process would make a critical difference in the lives of the incarcerated and serve as a meaningful step toward desperately needed reforms.
At present, parole is unattainable for many in Alabama.
In theory, the Parole Board should take into account several factors in its determinations, but any one of those factors could sink a person's chances of being granted parole. Before a hearing, people must have a detailed home plan. What's more, the board often takes into account the severity of a person's offense – even when it occurred decades in the past. Good conduct may help, but incarcerated people in Alabama too often find that despite completing prison classes and demonstrating decades of abiding by prison rules their parole can still be denied.
This can leave many wondering what more can be done – a question incarcerated people can't ask the Parole Board since they cannot speak at their own hearings.
Aside from a low parole grant rate, the SPLC's own reporting found blatant racial inequities among grantees when the Parole Board resumed hearings after a brief hiatus at the start of the COVID-19 pandemic in 2020. Now, to reveal the human cost of repeated parole denial, the SPLC is giving those denied parole an opportunity to share their story in their own voice.
Read more on prison conditions, including the SPLC's lawsuit against the Alabama Department of Corrections, here.
Lead illustration by Eleanor Shakespeare
Freedom Denied: Alabama parole board keeps beloved community member imprisoned for crime few think she committed
https://www.splcenter.org/news/2020/11/19/freedom-denied-alabama-parole-board-keeps-beloved-community-member-imprisoned-crime-few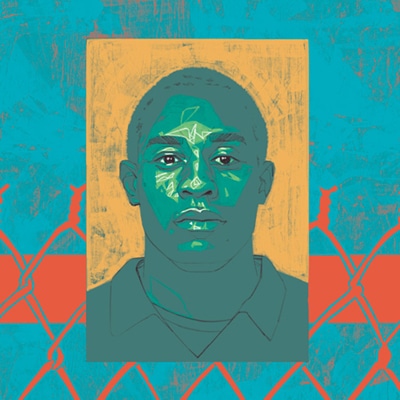 Freedom Denied: Minor parole violations keep Alabama man tangled in state's prison system
https://www.splcenter.org/news/2020/12/22/freedom-denied-minor-parole-violations-keep-alabama-man-tangled-states-prison-system
Freedom Denied: A father faces a parole denial, COVID-19 and remorse for a crime
https://www.splcenter.org/news/2021/01/29/father-faces-parole-denial-covid-19-and-remorse-crime
Freedom Denied: Mother whose childhood was stolen by abuse raises her children from prison after 20 years without parole
https://www.splcenter.org/news/2021/02/26/freedom-denied-mother-whose-childhood-was-stolen-abuse-raises-her-children-prison-after-20
Freedom Denied: Couple remains close despite husband's four parole denials
https://www.splcenter.org/news/2021/03/19/freedom-denied-couple-remains-close-despite-husbands-four-parole-denials
Freedom Denied: She didn't kill the DA's brother, but the victim's family still opposed her parole
https://www.splcenter.org/news/2021/04/30/freedom-denied-she-didnt-kill-das-brother-victims-family-still-opposed-her-parole
Freedom Denied: 21-year marijuana sentence leaves man stuck in prison, denied parole
https://www.splcenter.org/news/2022/06/03/freedom-denied-21-year-marijuana-sentence-leaves-man-stuck-prison-denied-parole