El Paso Remembered – A Year Later
A year ago, on Aug. 3, we lost 22 people in El Paso, Texas, after a gunman targeting Mexican nationals opened fire in a shopping center. A 23rd person died months later from his wounds.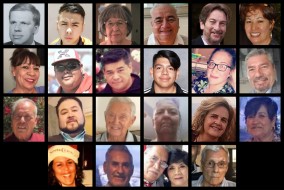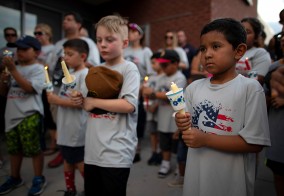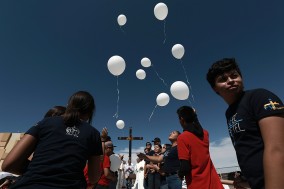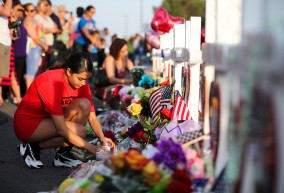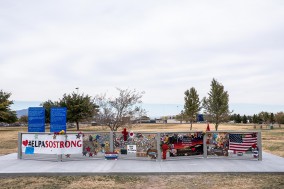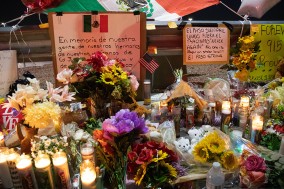 Today, we remember:
Jordan Anchondo, 24
Andre Pablo Anchondo, 23
Arturo Benavides, 67
Leonardo Campos, 41
Maribel Hernandez, 56
Maria Flores, 77
Raul Flores, 77
Angelina Englisbee, 86
Guillermo 'Memo' Garcia, 36
Jorge Calvillo Garcia, 61
Adolfo Cerros Hernández, 68
Alexander Gerhard Hoffman, 66
Juan Velázquez, 77
David Alvah Johnson, 63
Luis Alfonzo Juarez, 90
Ivan Manzano, 46
Gloria Irma Márquez, 61
Elsa Libera Marquez, 57
Margie Reckard, 63
Sara Esther Regalado Moriel, 66
Teresa Sanchez, 82
Javier Amir Rodriguez, 15
María Eugenia Legarreta Rothe, 58
More than 20 others were injured in the shooting at Cielo Vista Mall – a location targeted due to its proximity to El Paso's border with Juarez and the shooter's anti-immigrant hate.
Shortly before the attack took place, a four-page manifesto appeared online, which was reported by multiple outlets as belonging to the shooter. The manifesto contained white nationalist talking points on "demographic displacement" and "white genocide," along with references to the anti-Muslim mass shooting in New Zealand in March 2019.
In memory of those lives lost in El Paso, we must all recommit ourselves – today and every day – to challenging hate and bigotry.
Lead photo by Andres Leighton/AP Images