Deputy Director of Human Resources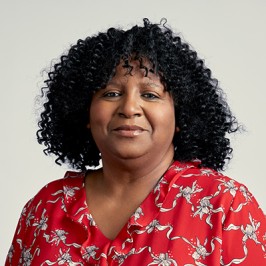 Lamonica Solomon is the Southern Poverty Law Center's deputy director of human resources for labor and employee relations.
Solomon has more than 15 years of experience in the field. Previously, she served as a human resources manager for Georgia-Pacific in Baton Rouge, Louisiana, and Cedar Springs, Georgia. Her duties included supervisor training and labor relations with four unions. Earlier, Solomon was the human resources manager for Mueller Group in Albertville, Alabama, where she resolved labor disputes with the local steelworkers union.
Solomon also has international human resources experience. At Exxon Mobil Corp., she was production company human resources adviser, providing support to ventures in Madagascar, Libya and Kazakhstan.
Solomon served as a medical specialist in the U.S. Army Reserve for nine years. She also taught introduction to business as an adjunct professor at South Central Louisiana Technical College in the community of Reserve. Solomon has a bachelor's degree in political science from Grambling State University. She earned a master's degree in human resources and industrial relations from the University of Minnesota.